Advanced Power Systems is here to help
Maintaining and replacing industrial batteries can be challenging at times. Advanced Power Systems is here to help you with that challenge.
We can recondition and repair your battery and bring it back to life. This process includes acid adjusting battery cells back to the manufacturer's specifications, breaking up sulfation crystals formed on cell plates with our constant current chargers, and replacing cells that don't meet capacity.
Battery recycling involves processing waste batteries. The goal is to re-use them rather than disposing of them. This reduces the number of batteries disposed of improperly.
Industrial Battery Recycling Laws and Regulations
The "Battery Act" (The Mercury Containing and Rechargeable Battery Management Act of 1996) is a federal law that was put in place to improve the safety of recycling battery waste. Industrial batteries require specialized recycling techniques and recycling them applies to this law.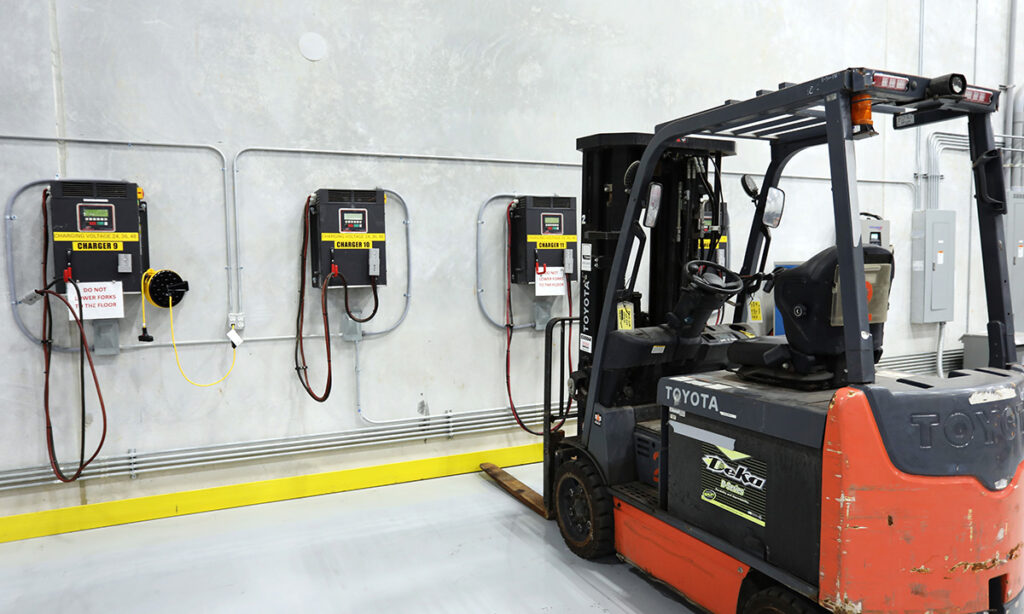 Be sure you are working with a proven battery recycling company, like APS, so that you don't risk harming others and the environment around you.
Our team of experts will provide you with the best battery recycling solution on your spent industrial batteries.